New Bar/New Packaging
We're changing! We have a new, larger bar size and sparkling, new packaging. Our goal was to deliver the very best chocolate experience by creating a somewhat thinner (easier melt), larger (more for you) bar and clearer information on the package label all the while producing packaging that is fully compostable or recyclable. Please bear with us as we move from the old to the new!
Learn more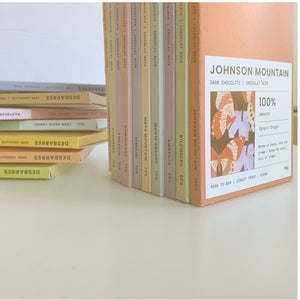 New Packaging
Oh my goodness! The chocolate hearts just arrived and they are SO delicious!!! Thank-you so very much!!
S.B.
I loved them all; had a soft spot for the Monte Grande 72% but really enjoyed them all.
L.M.
I wanted to let you know how much I appreciate and am impressed with your chocolate!! It's my 2nd or 3rd time ordering, and I love everyone of your single origins. Every single one of them is so tasty and the flavour profile is insane."
J-F. S.
Wow! I purchased your Caramel Crush bar while visiting Chocolat Voyageur. This is the best caramel/dark chocolate/sea salt I have ever had.
Just thought you should know:)

L.B.
Making Chocolate
DesBarres Chocolate is a small batch, bean to bar chocolate maker. This means we source ethically produced cacao from various cacao producing nations around the world. Then we handcraft fine flavoured chocolate from the cacao in our factory in Uxbridge. Our goal is to share with you all the distinct and varied flavours of natural cacao in our single origin bars, and offer innovative and delightful flavoured bars and seasonal treats.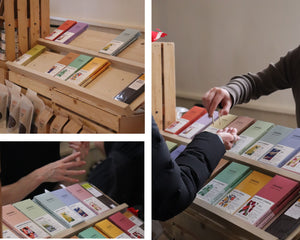 Where to find DesBarres Chocolate?
Order our chocolate online, pick up our chocolate from shops listed in our stockists page, or join us in person at any of the events, markets, and shows listed below.
Learn more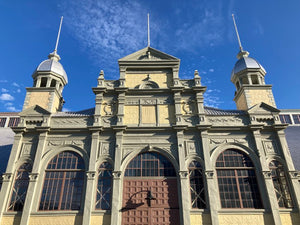 613 Flea
@613flea ❤️, Saturday, June 10th
10am-4pm, Aberdeen Pavilion, Ottawa, ON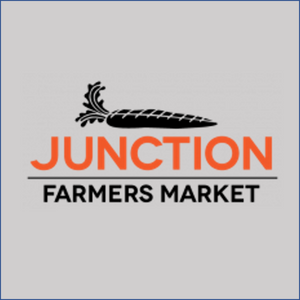 Junction Farmers Market
Every Saturday, 9 am -1 pm, May 20th - October 28th. Baird Park, 275 Keele St, Toronto, ON M6P 2K5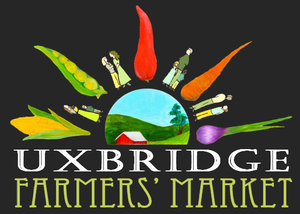 Uxbridge Farmers Market
Sundays from 9 am-2 pm, 16 Victoria Street, Uxbridge, ON., May 5th to October 29th